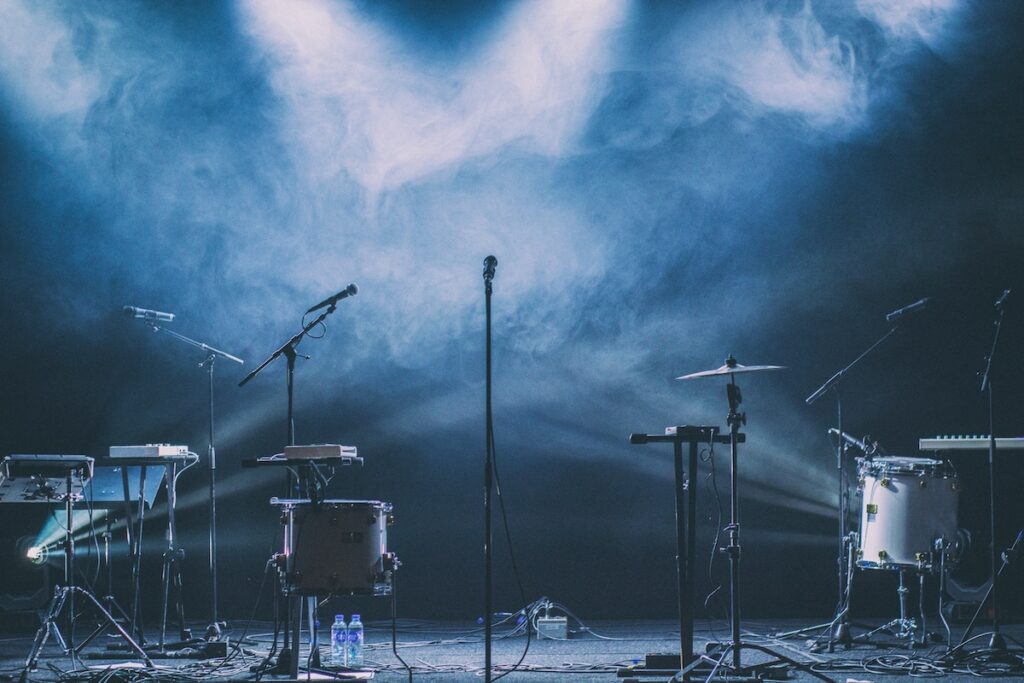 Where to Catch the Hottest Acts!
The vibrant music scene in the Dallas-Fort Worth area is a haven for music lovers of all genres. From intimate clubs to grand stages, this region offers a plethora of exceptional live music venues that host the hottest acts from local talents to international superstars. Whether you're into rock, country, jazz, or hip-hop, there's a venue for every taste. In this article, we'll guide you through the best live music venues in Dallas-Fort Worth, where you can immerse yourself in unforgettable performances and experience the magic of live music at its finest.
Located in the heart of Dallas, The Bomb Factory is a legendary music venue known for its energetic atmosphere and stellar acoustics. With a capacity of over 4,000, it has hosted renowned artists from various genres. The venue's industrial charm, spacious dance floor, and state-of-the-art sound system make it an ideal destination for music enthusiasts seeking unforgettable live experiences.
The historic Granada Theater in Dallas combines vintage aesthetics with top-notch sound quality. This intimate venue offers an up-close and personal experience with talented artists in an inviting and comfortable setting. From indie rock to blues and everything in between, the Granada Theater showcases a diverse lineup of both emerging and established acts.
Bringing together music and Southern hospitality, the House of Blues in Dallas is a premier venue for live performances. With its vibrant decor, soulful ambiance, and exceptional sound system, this venue offers an immersive experience for music lovers. From rock and blues to gospel and country, the House of Blues hosts a variety of genres, attracting both local talent and internationally renowned artists.
For those who appreciate live music in a laid-back setting, The Rustic in Dallas is a must-visit destination. This unique venue features an expansive outdoor stage and patio area, creating a relaxed atmosphere where visitors can enjoy live music while savoring delicious Texas-inspired cuisine. From country to Americana and folk, The Rustic offers a diverse lineup of artists, making it a favorite spot for both locals and tourists.
Located in nearby Fort Worth, Billy Bob's Texas is the world's largest honky-tonk and a true Texas institution. With its iconic Western decor, massive dance floor, and renowned live music performances, this venue attracts country music enthusiasts from far and wide. From well-known country stars to up-and-coming artists, Billy Bob's Texas promises an unforgettable night of boot-stomping entertainment.
Lola's Saloon is a beloved Fort Worth institution that caters to fans of alternative, indie, and punk rock music. This lively venue features a spacious indoor stage and an outdoor patio, making it a great spot for catching live performances year-round. With its welcoming atmosphere and regular lineup of local and touring acts, Lola's Saloon promises a high-energy experience for music enthusiasts.
Situated in the eclectic Near Southside district, Magnolia Motor Lounge offers a unique blend of live music and a comfortable lounge setting. This venue showcases a variety of genres, including country, Americana, and rock, attracting both local talent and nationally recognized artists. The laid-back ambiance, friendly staff, and an outdoor stage make Magnolia Motor Lounge a favorite spot for music lovers looking for a relaxing and enjoyable evening.
Located along the Trinity River, Panther Island Pavilion is an outdoor venue that hosts concerts, festivals, and other live events. The scenic setting, surrounded by water, creates a unique backdrop for memorable performances. The pavilion's expansive space can accommodate large crowds, making it a great option for music festivals and outdoor concerts featuring a wide range of genres.
Nestled in the historic Oak Cliff neighborhood of Dallas, the Kessler Theater is an intimate venue with a rich history. Known for its superb sound quality and intimate setting, this beautifully restored space hosts an eclectic mix of musical genres, including rock, jazz, blues, and folk. The Kessler Theater provides an intimate and memorable experience for music lovers seeking a more personal connection with the artists.
For rock and alternative music enthusiasts, Trees in Dallas is a go-to destination. This iconic venue has been a staple of the local music scene for decades, hosting both established and emerging acts. With its energetic atmosphere, intimate stage, and legendary reputation, Trees offers an unparalleled experience for fans of rock, metal, and alternative music.
The Pavilion at Toyota Music Factory
If you prefer outdoor concerts in a larger setting, The Pavilion at Toyota Music Factory in Irving is the perfect choice. With a capacity of up to 8,000, this state-of-the-art amphitheater hosts an impressive lineup of concerts, festivals, and live events. The outdoor seating, stunning stage, and top-tier sound system ensure a memorable experience for music enthusiasts.
Dallas-Fort Worth is a treasure trove of live music venues, each offering a unique experience and showcasing a diverse range of musical genres. Whether you're a fan of rock, country, jazz, or any other genre, the vibrant music scene in this region provides ample opportunities to catch the hottest acts and create lasting memories. So, get ready to immerse yourself in the pulsating rhythms, electrifying performances, and unforgettable moments at the best live music venues in Dallas-Fort Worth!