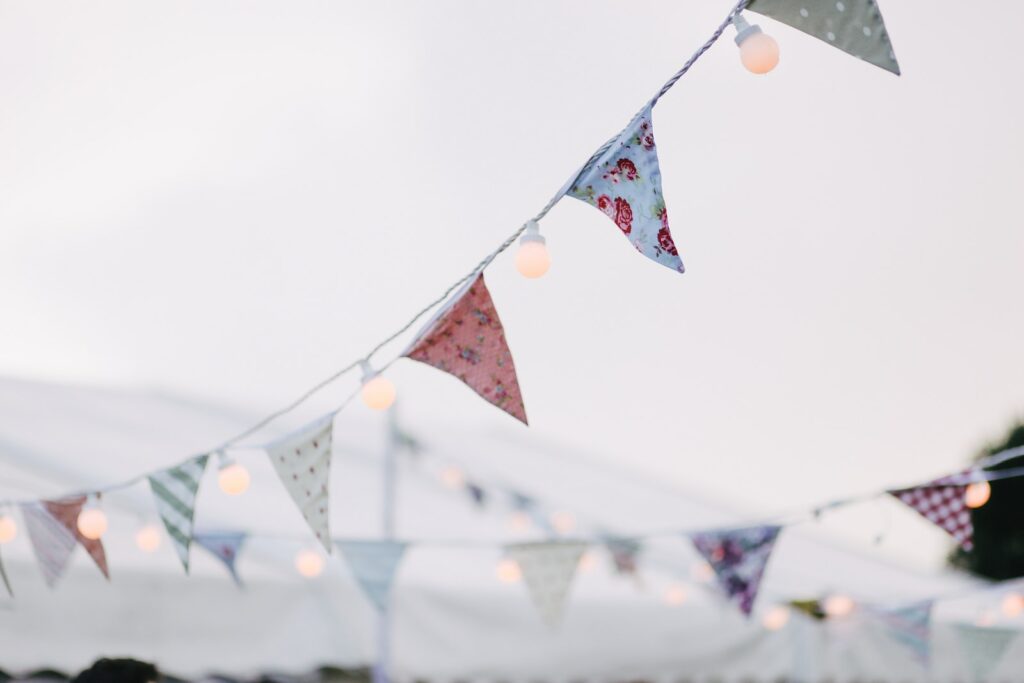 As the summer season comes to a close, September 2023 in the Dallas-Fort Worth area promises to be filled with a variety of exciting events that cater to different interests. Known for its vibrant cultural scene, the DFW area offers residents and visitors an impressive array of concerts, festivals, and community events during this transitional month. Whether you're a sports enthusiast, art lover, or music aficionado, there's something for everyone to enjoy.
One of the most anticipated events happening in September 2023 is the State Fair of Texas, a long-standing celebration that showcases the best of the Lone Star State. With indulgent dishes, thrilling rides, and lively entertainment, the fair provides a perfect way to make the most of the remaining warm days. Dallas also plays host to a diverse range of concerts, from the soulful melodies of the Texas Gospel Music Festival to the modern harmonies of Pentatonix and Lauren Alaina.
Furthermore, sports fans can look forward to exciting college football action, as the Southern Methodist (SMU) Mustangs are set to battle against the Louisiana Tech Bulldogs, promising a thrilling experience for all. With so much happening across the Dallas-Fort Worth area in September 2023, this eventful month is the perfect time to explore the city's rich offerings and create unforgettable memories.
Major Concerts and Music Festivals
Dallas-Fort Worth is gearing up for an exciting September 2023, filled with an array of major concerts and music festivals. From tribute bands to international DJ acts, there is something for everyone. Here are some of the most noteworthy performances happening in the area.
Noteworthy Performances
Led Zeppelin 2: Paying homage to one of the greatest rock bands of all time, Led Zeppelin 2, an outstanding tribute band, will grace the stage at the renowned venue, House of Blues, this September. Fans of classic rock won't want to miss this high-energy performance that captures the essence of the original lineup.
Major League DJz: The electronic music scene will be buzzing with the arrival of popular duo Major League DJz as they make their way to Deep Ellum. Known for their ability to blend various genres such as jazz, blues, and electronic, this dynamic duo ensures an unforgettable night for all who attend.
Jazz and Blues Festival: Also taking place in Deep Ellum this September is a much-awaited Jazz and Blues Festival. Spanning multiple days and numerous venues, this festival offers an opportunity for music enthusiasts to experience world-class jazz and blues performances right in the heart of DFW.
House of Blues Performances: As a top destination for live music in Dallas, the House of Blues will continue to host fantastic acts throughout September. Concertgoers can expect an impressive lineup of musicians spanning various genres, ensuring that there is something to suit everyone's taste.
When planning to attend any of these incredible events, it's essential to secure tickets in advance, as they are likely to sell out quickly. With such a diverse lineup of performances set to take place in September 2023, the DFW area is undoubtedly the place to be for music lovers.
Sports Events
Dallas Cowboys Season
The Dallas Cowboys start off their exciting 2023 season in September. Football enthusiasts from all over the DFW area are eager to witness exhilarating games, get their tickets, and support their favorite team. With a passionate fan base and an impressive roster, Dallas Cowboys games are known for their electrifying atmosphere. Don't miss the opportunity to be a part of the action and secure your tickets for the lowest possible price.
SMU Sports Events
The Southern Methodist University (SMU) Mustangs are back in action this September, featuring various sports like football and soccer. One notable event is the SMU Mustangs vs. Louisiana Tech Bulldogs football game on September 2, 2023, at the Gerald J. Ford Stadium. Sports fans can purchase tickets and enjoy the thrilling competitions as they unfold. SMU's dedicated collegiate athletes bring their A-game and sportsmanship to inspire the supporters in attendance.
TCU Sports Events
Texas Christian University (TCU) also showcases various sporting events in September 2023. TCU's athletic department is committed to providing a high-quality experience for its student-athletes and fans. With a range of sports offered, TCU consistently delivers competitive matchups and a fun environment for everyone involved. Keep an eye out for TCU's schedule and upcoming sports events to ensure you don't miss the chance to be part of the excitement while enjoying the games at the lowest possible price.
Food and Drink Festivals
Oktoberfest Celebrations
September is the perfect time to immerse yourself in German culture and cuisine at the various Oktoberfest celebrations happening across the DFW area. These events showcase a wide range of traditional German food, including bratwurst, pretzels, and sauerkraut, as well as a variety of German beers. Attendees can also enjoy live music, dancing, and other fun activities that capture the spirit of Oktoberfest.
One notable celebration is the Everybody's Favorite Barbecue & Hot Sauce Festival that takes place in The Colony from September 9-11. This three-day event offers a unique blend of German Oktoberfest traditions and Texas-style barbecue, ensuring a memorable culinary experience.
Dallas Observer Brewfest
For those who love craft beer and local cuisine, the Dallas Observer Brewfest is a must-attend event. This highly anticipated festival unites the best local breweries, bars, and restaurants in one location, offering an unparalleled opportunity to sample a diverse array of beers, cocktails, and dishes.
Your $25 admission grants access to fifteen different cocktail booths, where you can taste some of the best drinks Dallas has to offer. Meanwhile, food trucks and street tacos satiate your hunger as you explore the beverage tastings.
As a bonus, this event also includes a brunch element, so you can indulge in a leisurely morning feast before delving into the beer and cocktail samples. Overall, the Dallas Observer Brewfest offers a comprehensive experience that showcases the vibrant food and drink scene in the city, making it an essential stop for foodies and beer enthusiasts alike.
Labor Day Weekend Events
Labor Day Events
Dallas is known for hosting a variety of exciting events during Labor Day Weekend 2023 in celebration of the achievements of workers. From family-friendly activities to music festivals, there's something for everyone in the DFW area.
One of the major highlights is the TBAAL Riverfront Jazz Festival, taking place from September 1-3, 2023. This annual event features performances by acclaimed jazz, blues, and soul artists, showcasing a diverse range of musical styles. It's an excellent opportunity for music lovers to gather and enjoy live entertainment in a vibrant atmosphere.
For those interested in a more leisurely experience, the Dallas Mimosa Walk: Labor Day Weekend White Party offers a delightful stroll through the city center while sampling a variety of mimosas. Dress in white and join the festive atmosphere as you sip on refreshing beverages and explore the local shops and eateries.
Outdoor enthusiasts can attend SOUL on SunDAZE – Live from the Amphitheater on September 3, 2023. This unique event combines live music and stunning natural scenery in an open-air amphitheater, perfect for enjoying the warm Texas weather.
For a lively evening of entertainment, head to the Labor Day Live & Loud event at Southfork Ranch on September 3, 2023. Featuring live music, dancing, and concessions, this event promises a memorable night of fun for all ages. Tickets range from $20 to $150, offering a range of experiences to suit different budgets.
Last but not least, the Westfest near Waco is a Labor Day Weekend tradition worth checking out. This family-oriented event focuses on promoting Czech heritage, culture, and traditions. Guests can expect traditional music, dance, food, and various activities suitable for all ages.
In summary, the Dallas-Fort Worth area boasts a diverse and exciting lineup of events during Labor Day Weekend 2023. Whether you prefer music festivals, outdoor experiences, or cultural celebrations, there is something in store for every visitor to enjoy.
September Fairs and Festivals
State Fair of Texas
The State Fair of Texas takes place from the last Friday in September through mid-October at Fair Park in Dallas. This grand event is the largest fair and stock show in the state, attracting visitors from all over. The iconic Big Tex, a giant cowboy statue, welcomes attendees as they explore the various attractions. The fair includes an extensive variety of food options, amusement rides, and live entertainment such as concerts and livestock shows.
Addison Oktoberfest
Another event happening in September is Addison Oktoberfest, celebrated in the vibrant town of Addison. This traditional German festival brings together people to enjoy Bavarian cuisine, music, and a wide selection of beer. High-quality entertainment, including polka bands and folk dance performances, add to the lively atmosphere, making it a memorable experience for visitors.
Both the State Fair of Texas and Addison Oktoberfest are excellent representations of the cultural diversity and vitality found in the Dallas-Fort Worth area. Visitors can expect a fun-filled September in the DFW area, filled with unique experiences and memorable moments.
Outdoor Events and Attractions
Nature and Wildlife
The Dallas Arboretum offers a beautiful outdoor experience for visitors in September. The stunning gardens and captivating exhibitions make it a perfect destination for nature lovers. To further explore the wildlife in the area, consider visiting the Dallas Zoo. Home to numerous species of animals, the zoo provides excellent opportunities for close encounters with these magnificent creatures.
For a more aquatic adventure, the Dallas World Aquarium is a must-visit venue in September. Housing an impressive variety of marine life, this location allows visitors to appreciate the beauty and understand the importance of underwater ecosystems.
Outdoor Concerts and Festivals
September is a fantastic time for outdoor concerts and festivals in the Dallas area. The Riverfront Jazz Festival is an event not to be missed, featuring a diverse lineup of talented musicians and performers set against the picturesque backdrop of the riverfront. Spend a day enjoying live music, local food, and good company while appreciating the mild autumn weather.
Apart from the Riverfront Jazz Festival, there are many other outdoor events taking place in the Dallas area, including concerts, food festivals, and cultural celebrations. These events provide ample opportunities to get outdoors, socialize, and enjoy the vibrant atmosphere that September in Dallas has to offer.
Events in Surrounding Areas
In September 2023, the DFW area boasts several exciting events for residents and visitors to enjoy. From Fort Worth to Garland, and Plano to Denton, there's something happening for everyone.
Fort Worth takes pride in its rich cultural heritage, hosting an array of art shows and film festivals throughout the year. If you're an art enthusiast, September is the perfect time to explore the many events taking place in this vibrant city.
Upcoming events in Garland cater to a variety of interests. For families looking for some outdoor fun, be sure to attend the annual outdoor movie night at Central Park. Food trucks, live music, and entertainment make this an unforgettable experience.
In Plano, foodies can anticipate a gastronomic adventure at the Plano Food and Wine Festival. Taste delicious dishes from local restaurants while enjoying live music and wine tastings. It's a must-visit event for anyone who appreciates fine dining.
Arlington will also be hosting its signature Cultural Art Festival, showcasing the city's burgeoning arts scene. With live performances, art exhibits, and interactive workshops, it's the perfect event to immerse oneself in Arlington's creative community.
Irving has a vibrant music scene, and fans can look forward to stellar performances by renowned artists at the city's various music venues. Keep an eye on the Dallas events calendar for concerts and live performances happening in Irving this September.
In Richardson, nature lovers will find solace at the annual Wildflower Festival. The event highlights the city's beautiful flora and fauna, offering guided tours, talks by experts, and photography workshops.
Lastly, Denton welcomes the academic year with a burst of energy at its Community Day on campus. Visit the University of North Texas for live music, games, food trucks, and a celebration of the vibrant college town spirit.
No matter your interests, you'll find diverse and engaging events in the surrounding areas of the DFW metroplex this September 2023.
Conclusion
In September 2023, the Dallas-Fort Worth area has an abundance of exciting events to offer. Both locals and visitors can find events that cater to their interests, whether it be food, art, sports, or music.
One significant highlight is the State Fair of Texas, a beloved annual tradition that offers thrilling rides, indulgent food, games, and entertainment. This event creates nostalgic feelings as it welcomes people from all walks of life to join in the festivities.
Fans of music will be particularly excited about the concerts happening this month, such as the Texas Gospel Music Festival 2023. This gathering features numerous talented artists like Jason Crabb, Guy Penrod, and The Isaacs. Sports enthusiasts can catch the Southern Methodist (SMU) Mustangs go head-to-head against the Louisiana Tech Bulldogs in an exciting college football game at the Gerald J. Ford Stadium.
In addition to these major events, unforgettable experiences can be found throughout the city at community happenings and various cultural showcases. Art enthusiasts can explore dynamic exhibitions and galleries, while food aficionados can indulge in the vibrant culinary scene the DFW area offers.
Those looking to maximize their time in the Dallas-Fort Worth area this September will have no shortage of options. With such a diverse array of events and exhibitions, it's certain that lasting memories will be made during this vibrant month.