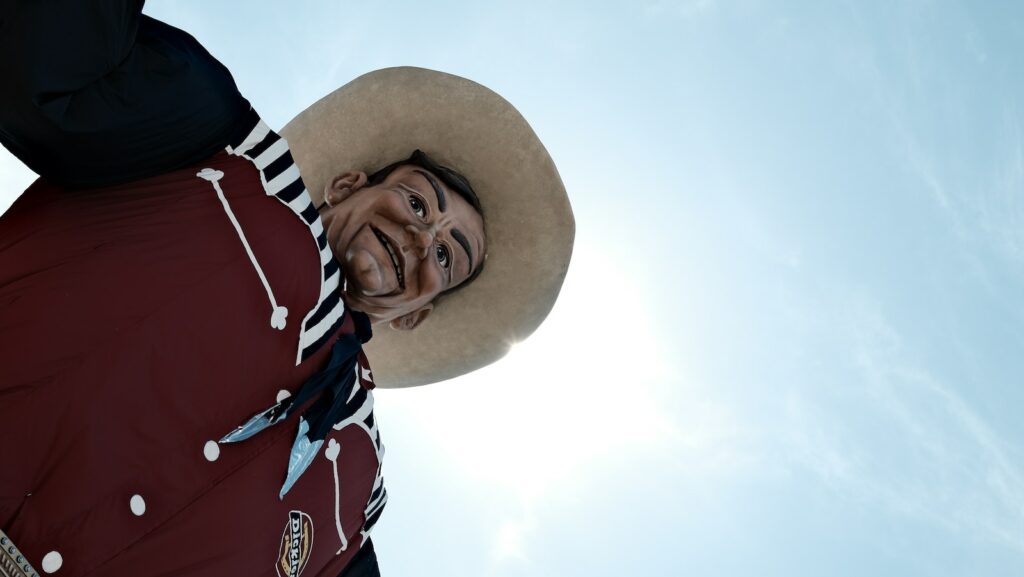 The Texas State Fair is an annual event steeped in history and tradition, showcasing the diverse culture of the Lone Star State. With its origins dating back to 1886, the fair has grown immensely over the years, offering a wide array of attractions, entertainment, and culinary delights for visitors from all over the world. Today, the fair takes place at Fair Park in Dallas, spanning 24 days and attracting millions of visitors each year.
An essential guide to navigating the Texas State Fair is indispensable for both first-time attendees and seasoned fairgoers alike. This comprehensive guide will highlight the must-see attractions, culinary experiences, and entertainment offerings that capture the unique spirit of this extraordinary event. From thrilling carnival rides and live music performances to livestock exhibitions and mouthwatering fried treats, the Texas State Fair has something for everyone to enjoy.
With so much to see and do, a visit to the Texas State Fair can be an unforgettable experience. By understanding the fair's rich history and exploring its diverse offerings, visitors can make the most of their time at this iconic Texan event. So, gather your family and friends, put on your boots, and get ready to experience all the excitement and charm that the Texas State Fair has to offer.
History of the Texas State Fair
The Texas State Fair can trace its origins back to January 30, 1886, when it was chartered as a private corporation by a group of Dallas businessmen, including William H. Gaston, Thomas Marsalis, and John S. Armstrong . The fair aimed to provide an entertaining and educational space where people from various backgrounds could come together to learn about Texas culture, agriculture, and industry.
The fair has since evolved over the years, adapting to the changing times and circumstances, while remaining true to its core mission. The event typically takes place during September and extends well into October, showcasing an array of attractions, entertainment, and exhibitions that cater to a diverse audience .
Some of the must-see attractions at the State Fair of Texas include the Opening Day Parade, which is a tradition that dates back to the fair's early days. The parade features a colorful procession of floats, bands, and performers, which has been held annually on the first day of the fair . In addition, the Texas State Fair is widely known for Big Tex, its towering mascot, who greets visitors with a warm welcome and has become synonymous with the fair over the years.
Throughout its history, the State Fair of Texas has served as a platform for promoting innovation, creativity, and talent. Various competitions and events have been organized over the years, which have showcased the rich cultural and agricultural heritage of Texas. The fairgrounds in Dallas also play host to numerous concerts, food tasting events, and livestock shows, ensuring that there is something for everyone to enjoy .
The State Fair of Texas has come a long way since its inception in 1886, growing into one of the most anticipated events in the state. The fair remains committed to its initial objectives – promoting education, agriculture, and entertainment – while continuing to provide an engaging and entertaining experience for visitors of all ages.
Understanding the Fair Grounds
The Texas State Fair takes place at the historic Fair Park, covering a vast area of 277 acres. This iconic event offers a myriad of attractions, games, and food, making it a highly anticipated experience for both tourists and locals alike.
One of the key features of the fairgrounds is the Midway, an area filled with exciting rides and games for the whole family. The Kidway, specifically designed for the young ones, offers age-appropriate rides and entertainment, ensuring fun for all ages.
Sports enthusiasts should not miss the Cotton Bowl Stadium, which hosts various events throughout the fair, including the famed Texas vs. Oklahoma football game. With its rich history and high-energy atmosphere, the stadium is an integral part of the fair experience.
For fairgoers seeking a wide variety of delicious cuisines, the Tower Building Food Court is the place to be. Located in the heart of the fairgrounds, the food court offers a diverse selection of dishes to satisfy any palate.
The Pan Am Arena is another must-visit location, featuring thrilling live shows such as daredevil stunts, acrobatics, and animal acts. The arena's captivating performances are sure to leave audiences mesmerized.
Lastly, a visit to the Automobile Building is a must for car enthusiasts. Showcasing a vast collection of the latest models, concept cars, and automotive technology, this building provides a fascinating glimpse into the world of automobiles.
Visitors can expect an unforgettable experience at the Texas State Fair, complete with thrilling rides, delicious food, captivating shows, and Texas-sized fun.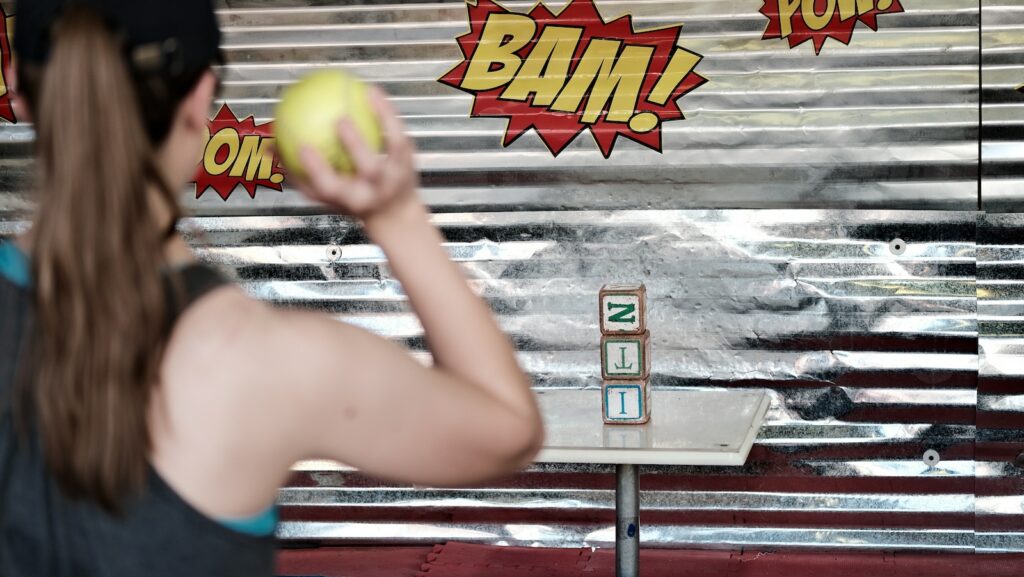 Admission and Ticket Information
Visiting the Texas State Fair is an exciting experience for all ages. To ensure a smooth entry, it is important to understand the different ticket options available. The general admission tickets for adults vary between $15 to $25, while children (ages 3 to 12) ticket prices range from $5 to $18. Keep in mind that children aged two and younger can enter for free. Seniors (ages 60 and above) also have special ticket rates.
A popular option for frequent visitors is the Season Pass, which allows daily entry throughout the entire fair duration. The Season Pass starts at $50 and can be purchased online or at the gate. This pass offers great value for those who are looking to attend multiple days during the fair.
Discounted tickets are often available for various groups and occasions. Be sure to check for any available discounts before purchasing tickets, as you may be eligible for special promotions during your visit. Some common discounted tickets are for groups, students, and military personnel.
Texas State Fair also offers a Premium One-Day Admission ticket, which provides a VIP experience with additional benefits such as express entry lanes and exclusive access to premium seating at select events. This ticket is perfect for those who want a more luxurious and hassle-free day at the fair.
It is important to choose the right ticket option for your visit to the Texas State Fair. By considering factors such as the number of days you plan to attend, your age, and eligibility for discounts, you can make an informed decision about the best ticket option and enjoy a memorable experience at the fair.
Transportation and Parking Details
The Texas State Fair offers multiple options for transportation and parking to ensure a hassle-free visit. One of the most convenient ways to reach the fairgrounds is by using the DART Rail Green Line. Visitors can access two stations: the Fair Park Station, located on Parry Avenue at the entrance of the fairgrounds, and the MLK, Jr. Station, situated south of R.B. Cullum Blvd. near the MLK fairground entrance (Gate 6).
For those who prefer to drive, parking is available at various lots around the State Fair. The easiest parking lot can be accessed by entering at Gate 2, located at 925 S. Haskell. However, please note that parking at the fairgrounds is not free, and the cost might depend on various factors such as the lot location and the time of day.
In addition to DART Rail and personal vehicles, there are other public transportation options like the Trinity Railway Express. You can find comprehensive information on how to get to the fair using various means of transportation on the State Fair of Texas' official website's Getting Here page.
To sum up, visitors can take advantage of numerous transportation options, including the DART Rail Green Line, driving and parking lots, and other public transportation services, while planning their visit to the Texas State Fair. Refer to the official website for more information on the most suitable and convenient means of transportation for your needs.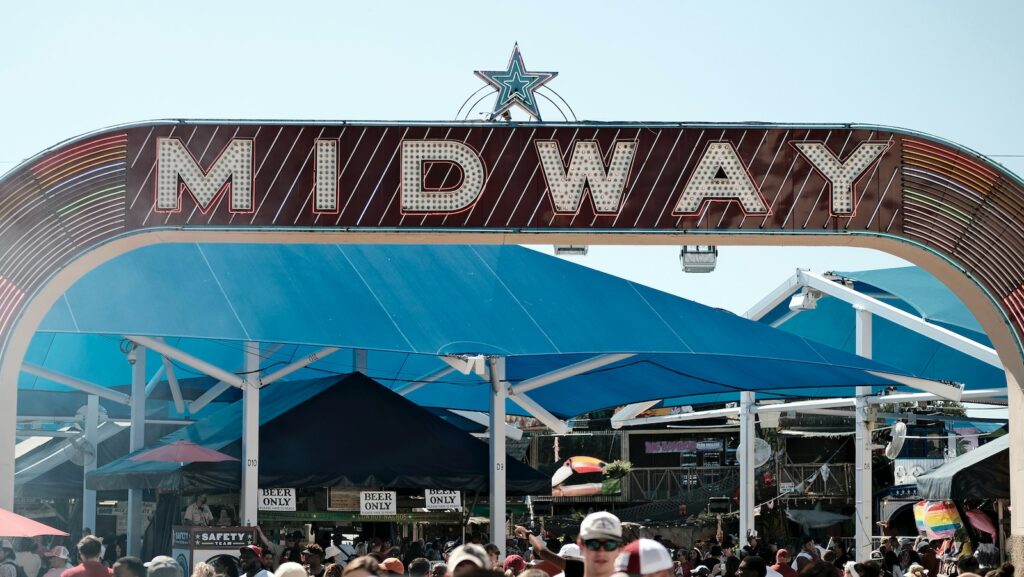 A Foodie's Guide to the Texas State Fair
Popular Food Stalls
At the Texas State Fair, foodies can expect a wide variety of delicious options to satisfy their cravings. Some of the most popular food stalls include Fletcher's Corny Dogs, known for their legendary corn dogs, and various vendors selling the quintessential fair snack: funnel cake. For those with a sweet tooth, cotton candy and turkey legs are always crowd-pleasers.
New Culinary Creations
Each year, the Texas State Fair introduces a range of new culinary creations that push the boundaries of fair food. These innovative dishes often feature unique combinations of flavors and textures, such as the peanut butter paradise – a decadent dessert made from fried peanut butter, chocolate, and marshmallow. Many of these new dishes are centered around fried foods, reinventing classic items by giving them a crispy twist.
Award-Winning Treats
The Big Tex Choice Awards are an annual competition that recognizes the most creative and delicious food offerings at the Texas State Fair. Food vendors strive to create award-winning treats, with categories such as "Most Creative" and "Best Taste" that celebrate culinary innovation and flavor. The winners of these prestigious awards are often highly sought-after by fairgoers looking to indulge in the latest and greatest fair food. As you explore the Texas State Fair, keep an eye out for these mouthwatering award-winning creations.
Attractions and Entertainment
Rides and Games
The Texas State Fair offers a wide variety of thrilling rides for all ages, from the iconic Texas Star Ferris wheel to high-speed roller coasters. For a more relaxed experience, the Texas Skyway gondola ride provides a bird's-eye view of the fairgrounds, including the famous Big Tex statue. In addition to these attractions, visitors can enjoy diverse games that test their skills and luck, making the fair enjoyable for the whole family.
Shows and Live Music
Entertainment options are in abundance at the State Fair of Texas, the Main Stage showcases a variety of live music performances, catering to various musical tastes. You can catch top-notch acts as well as many other talented performers. One notable event to look forward to is the nightly Starlight Parade, featuring illuminated floats, lively performers, and even the park's mascot, the Armadillo.
In addition to live music, the fair features exhilarating stunt shows such as the TX Stunt Jam, an extreme sports show. There are also delightful animal acts like the All-Star Stunt Dog Show and Big Tex's Farmyard, where you can view and interact with various livestock and barnyard animals.
Exhibitions and Buildings
For those who appreciate arts, culture, and history, the State Fair of Texas has several exhibitions and buildings to explore. The Women's Museum focuses on the accomplishments of Texan women, while the African American Museum features important pieces of African American art and history. The Mundo Latino exhibit honors the rich Hispanic heritage and culture found in Texas.
Visitors can also view breathtaking horticulture displays at the Texas Discovery Gardens, explore the Children's Aquarium, and indulge their taste buds with classic fair fare like funnel cakes as well as fine Texas wines at the State Fair Wine Garden.
No matter your interests, the Texas State Fair offers a vast array of attractions and entertainment options, ensuring a memorable experience for all who attend.
Events and Contests
The Texas State Fair boasts a vast array of events and contests that cater to a wide range of interests. One of the marquee events at the fair is the Big Tex Choice Awards, where the most innovative and delicious food creations compete for recognition. Participants showcase their culinary skills and creativity, aiming to impress both the judges and the visitors.
A traditional highlight at the fair is the Opening Day Parade. This lively procession welcomes visitors with colorful floats, energetic performers, and festive music, setting the mood for the entire event.
For animal lovers, the highly entertaining pig races are not to be missed. Visitors can cheer on their favorite swines as they sprint around a track, competing for the coveted title. This event is fun for all ages and provides a delightful experience for everyone involved.
The Texas State Fair also features the Texas Auto Show, an impressive display of the latest vehicles and automotive technology. From cutting-edge designs to classic models, there is something for every automobile enthusiast at this intriguing exhibition.
Cowboys also play a significant role at the fair, as rodeo events showcase their skills and bravery. With events like bull riding, calf roping, and barrel racing, visitors can witness the raw skill and athleticism of both riders and their animals.
Sports fans have the opportunity to catch exciting football games during the fair. College matchups provide thrilling action for fans and create an electric atmosphere that is sure to impress.
For younger attendees, Tanna Banana Storytime is a delightful treat. This interactive storytelling event engages children in imaginative tales and encourages their love for reading and learning.
The Texas State Fair's diverse array of events and contests offers something to suit every interest, making it a can't-miss experience for people of all ages.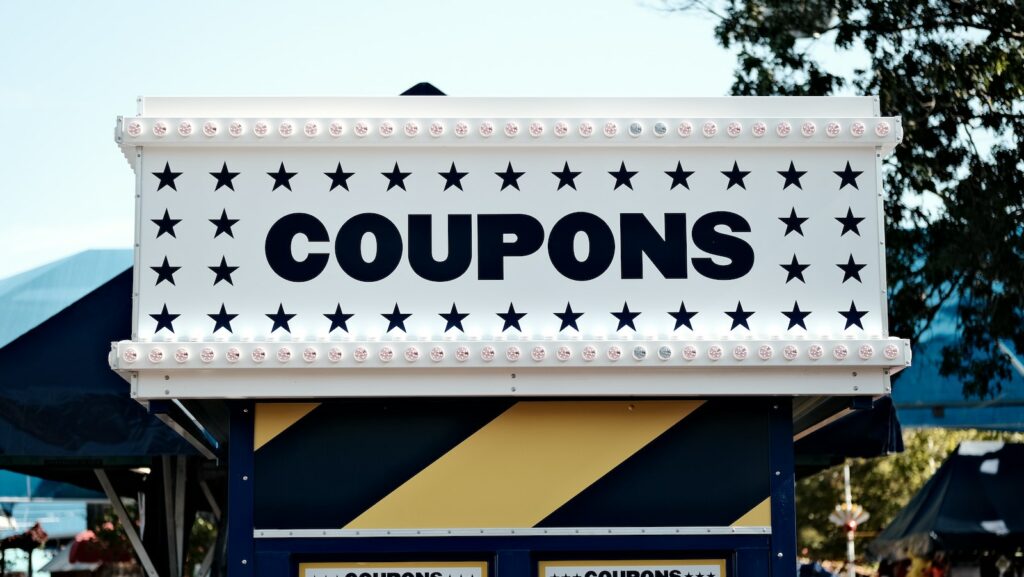 Planning Your Visit
The Texas State Fair is a spectacular event that offers a variety of attractions and experiences for everyone. Proper planning is essential to make the most of your visit. This essential guide will help you have an enjoyable and memorable time at the fair.
For Kids
Children will have a blast at the Texas State Fair. Family-friendly attractions include live shows, entertaining characters, and exciting rides. Don't miss the chance to take a photo with Big Tex, the iconic symbol of the fair. At night, there are spectacular fireworks that will surely captivate the little ones. Plan your visit by checking the event info and selecting kid-friendly activities to fill your day.
For Adults
Adults can also enjoy the wide array of activities at the Texas State Fair. Explore the unique buildings featuring diverse exhibits of culture and history, sample delicious food and drinks across the fairgrounds, and even catch exciting football and rodeo events. There is something for everyone at the State Fair of Texas. To make your visit efficient, consider making a bucket list of must-see attractions and experiences.
First-Timer's Guide
If this is your first time visiting the Texas State Fair, here are a few tips to ensure a memorable experience:
Check the official schedule for event dates and timings.
Sign up for the Big Tex Insider newsletter to stay updated on the latest news, discounts, and special offers.
Arrive early to beat the crowds and have ample time to explore the fair.
Wear comfortable clothing and footwear, as the fairgrounds cover a large area.
Carry a reusable water bottle to stay hydrated and reduce plastic waste.
By using this guide, you'll be better prepared to maximize your time at the Texas State Fair and create lasting memories for yourself and your loved ones. Enjoy your visit!
Concluding Thoughts
The Texas State Fair is an event not to be missed, with a myriad of attractions and experiences to be enjoyed. Visitors can indulge in the classic fair staple, the delicious funnel cake, while taking in the sights and sounds of the jovial atmosphere. Thrifty visitors can take advantage of Thrifty Thursdays, offering discounted admission and special deals.
On Saturdays, the fair truly comes to life, with even more exhilarating events and shows to be enjoyed. No visit to the Texas State Fair would be complete without capturing memories for Instagram by posing with the iconic Big Tex statue, the fair's towering symbol of Texas hospitality.
When planning a visit, it's wise to bring a cooler to store any perishable food items or to keep beverages cold during those hot Texas afternoons. Additionally, foodies won't want to miss out on trying the award-winning dishes found at the fair, such as the Best Taste Savory and Best Taste Sweet winners.
As a confident and knowledgeable guide to the Texas State Fair, this information aims to provide visitors with a clear and neutral overview of what to expect, ensuring a memorable and enjoyable experience for all who attend.